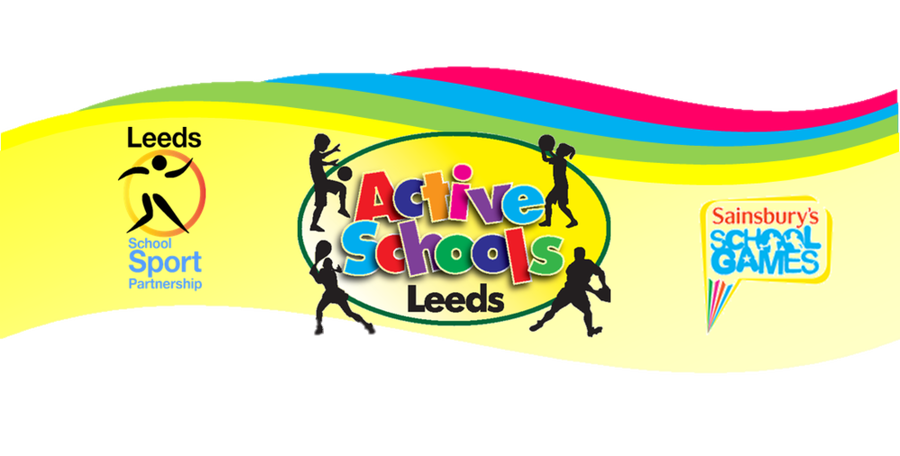 Sports Premium
Sport Premium: £9433 (2016-2017 Spend)
PE and Sport Premium Key Outcome Indicators (Evidencing the Impact of Primary PE and Sport Premium, AfPE / YST, 2015)
the engagement of all in regular physical activity – kick-starting healthy active lifestyles
the profile of PE and sport being raised across the school as a tool for whole school improvement
increased confidence, knowledge and skills of all staff in teaching PE and sport
broader experience of a range of sports and activities offered to all pupils
increased participation in competitive sport PE and Sport Premium Key Outcome Indicators
Benefits, Impact and Sustainability of the Sport Premium on Staff and Pupils at Calverley CE Primary:
Sustained access to inter-school competitions and sporting events – with successful outcomes for our teams who regularly participate.
Confident and good teaching of PE with aspects being outstanding.
Subject leader leads and manages PE well – observing and challenging any outsider providers to ensure all teaching is of a high quality.
Effective liaison with local providers, local teams and sports opportunities to ensure our children benefit from the sporting community.
High quality professional development for subject leader - Access to Active Schools CPD: increasing the school's engagement in local and national initiatives that benefit our participation and outcomes for children.
Very good swimming provision working in partnership with local pool – using pool staff to work with teachers to support teaching.
A drive on Outdoor Adventurous activities – Mapping of school grounds and local woods for whole school orienteering Summer event.
Open access for staff to observe/ participate in delivery of breakfast gym sessions alongside qualified coaches.
Next Generation coaches to deliver P.E. / games as PPA cover during the year.
Next Generation delivering termly CPD to all school staff. Autumn term – multi skills Spring Term - OAA
USE OF FUNDING
£1000 - City Wide PE partnership
This funds a School Games Organiser for the West ensuring:
We have a lead person to communicate with. (Charlie Pyatt)
Support in raising standards of achievement across the school, improving the quality of teaching and learning in PE, enhancing leadership of PE in schools and across clusters of schools.
Promoting effective sport and healthy lifestyles, benchmarking our provision and outcomes nationally in PE, physical activity and school sport with the opportunity to share practice and learn from the best schools in Leeds and Nationally.
Increased capacity for inter school competitions, festivals, participation and celebration events
Membership of the Youth Sport Trust at a discounted rate – including resources and an audit of our provision.
Leeds School Sport Association membership.
Preferential access to deals brokered with professional clubs and key partners.
A national PE professional development programme accessible to us.
£1,800 – Priesthorpe Cluster partnership – local partnership which ensures:
We have an effective school sports co-ordinator in the cluster.
PE leaders work together across schools – work with PLTs to deliver PE and sport premium outcomes appropriate to each school by sharing planning, schemes of work and specialist training.
CPD available through consultation with SSCO Jo Newsome/ Charlie Pyatt .
Competition calendar for Pudsey, which feeds into the city competition pathway.
Access to high school facilities and local sporting clubs.
£5000 – Next Generation PPA cover for all year groups
Delivery of OAA, Multi skills, Athletics, Invasion games within school curriculum time, as well as a range of after school activities/ assemblies.
CPD opportunities for staff working alongside specialist sports coaches.
£ 1000+ – RELEASE TIME/LEADERSHIP TIME/ Support for new Gymnastics breakfast club
Cover cost to ensure staff can attend competitions so we fully participate in local events.
Release time for PE leader and or other members of staff to carry out management and leadership tasks within P.E. eg lesson observations/ admin/attend networks or cpd/write strategic documents.
School to possibly subsidise setting up of new KS2 gymnastics club
£700 - Resources for school
New equipment bought to replace old worn resources.
Rounders, athletics, football, dodgeball and netball equipment.
Analysis
Sport Premium = £3,894 + £5,539 = £9,433. The first payment was received in April 2016 and the second payment was received in October 2016.
Total spend to date = £ 9500
Overspend = £77
Future ideas:
FOREST SCHOOLS programme?